Carolina Trust BancShares (CART) Director Buys $32,000.00 in Stock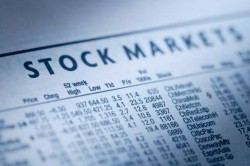 Carolina Trust BancShares (NASDAQ:CART) Director Scott C. Davis purchased 4,000 shares of the stock in a transaction dated Wednesday, April 25th. The stock was acquired at an average cost of $8.00 per share, for a total transaction of $32,000.00. Following the transaction, the director now owns 36,342 shares of the company's stock, valued at $290,736. The transaction was disclosed in a document filed with the SEC, which is available at the SEC website.
NASDAQ CART opened at $8.04 on Friday. Carolina Trust BancShares has a 12-month low of $6.90 and a 12-month high of $10.00. The company has a debt-to-equity ratio of 1.15, a quick ratio of 1.05 and a current ratio of 1.05. The company has a market capitalization of $36.59, a PE ratio of 22.43 and a beta of 0.41.
Carolina Trust BancShares (NASDAQ:CART) last posted its quarterly earnings results on Thursday, April 26th. The bank reported $0.12 earnings per share (EPS) for the quarter. Carolina Trust BancShares had a net margin of 4.73% and a return on equity of 5.80%. The company had revenue of $4.17 million for the quarter.
Carolina Trust BancShares Company Profile
Carolina Trust BancShares, Inc operates as the bank holding company for Carolina Trust Bank, a state chartered bank that provides commercial banking products and services for individuals and businesses. It offers non-interest bearing checking accounts, interest bearing checking and savings accounts, money market accounts, and certificates of deposit; commercial, installment, residential mortgage, home equity lines, commercial real estate, and personal loans; safe deposit boxes; and other associated services.
Receive News & Ratings for Carolina Trust BancShares Daily - Enter your email address below to receive a concise daily summary of the latest news and analysts' ratings for Carolina Trust BancShares and related companies with MarketBeat.com's FREE daily email newsletter.