Luther Burbank (LBC) Plans Quarterly Dividend of $0.06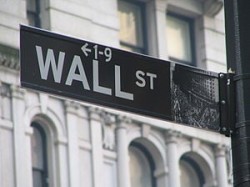 Luther Burbank (NASDAQ:LBC) declared a quarterly dividend on Friday, April 27th, Wall Street Journal reports. Shareholders of record on Monday, May 7th will be given a dividend of 0.0575 per share on Thursday, May 17th. This represents a $0.23 annualized dividend and a dividend yield of 1.92%. The ex-dividend date is Friday, May 4th.
Luther Burbank stock opened at $12.00 on Friday. Luther Burbank has a 52 week low of $11.02 and a 52 week high of $13.60. The company has a current ratio of 1.29, a quick ratio of 1.29 and a debt-to-equity ratio of 2.08. The company has a market cap of $662.33 and a price-to-earnings ratio of 8.45.
Luther Burbank (NASDAQ:LBC) last posted its earnings results on Thursday, April 26th. The company reported $0.20 EPS for the quarter, topping the Thomson Reuters' consensus estimate of $0.18 by $0.02. The firm had revenue of $31.49 million for the quarter, compared to the consensus estimate of $29.80 million. sell-side analysts expect that Luther Burbank will post 0.78 earnings per share for the current fiscal year.
Several brokerages have recently issued reports on LBC.
Zacks Investment Research
upgraded shares of Luther Burbank from a "hold" rating to a "buy" rating and set a $14.00 price target for the company in a research note on Wednesday, March 28th. Sandler O'Neill restated a "hold" rating and set a $13.00 price target on shares of Luther Burbank in a research note on Thursday, March 29th.
Luther Burbank Company Profile
Luther Burbank Corporation operates as the bank holding company for Luther Burbank Savings that provides various banking products and services for individuals, entrepreneurs, professionals, and businesses in the United States. The company offers interest and noninterest-bearing transaction accounts, certificates of deposit, and money market accounts.
Receive News & Ratings for Luther Burbank Daily - Enter your email address below to receive a concise daily summary of the latest news and analysts' ratings for Luther Burbank and related companies with MarketBeat.com's FREE daily email newsletter.