Zeff Capital, Lp Purchases 4,632 Shares of IEH Co. (IEHC) Stock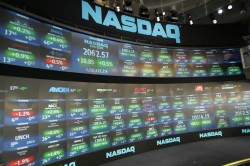 IEH Co. (OTCMKTS:IEHC) major shareholder Zeff Capital, Lp bought 4,632 shares of IEH stock in a transaction on Thursday, April 26th. The stock was purchased at an average price of $8.00 per share, with a total value of $37,056.00. The purchase was disclosed in a filing with the Securities & Exchange Commission, which is available through this link. Major shareholders that own at least 10% of a company's shares are required to disclose their transactions with the SEC.
Zeff Capital, Lp also recently made the following trade(s):
On Wednesday, April 18th, Zeff Capital, Lp bought 5,000 shares of IEH stock. The stock was purchased at an average price of $8.26 per share, with a total value of $41,300.00.
Shares of IEH stock opened at $8.05 on Friday. The stock has a market capitalization of $18.42, a price-to-earnings ratio of 11.11 and a beta of 0.15. IEH Co. has a one year low of $6.00 and a one year high of $9.13.
IEH Company Profile
IEH Corporation designs, develops, and manufactures printed circuit connectors for high performance applications. Its products include standard printed circuit board connectors, circular connectors, connector cable assemblies, high density connectors, and plastic circular connectors, which are used as basic components of larger assemblies of finished goods.
Receive News & Ratings for IEH Daily - Enter your email address below to receive a concise daily summary of the latest news and analysts' ratings for IEH and related companies with MarketBeat.com's FREE daily email newsletter.