LXRandCo (LXR) Downgraded to "Hold" at Canaccord Genuity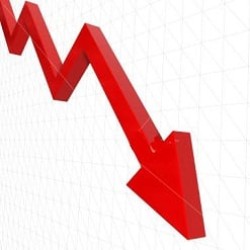 Canaccord Genuity lowered shares of LXRandCo (TSE:LXR) from a speculative buy rating to a hold rating in a research report released on Thursday morning.
Separately, Cormark reduced their price objective on LXRandCo from C$1.50 to C$1.00 in a research note on Thursday, June 21st.
LXRandCo stock traded down C$0.05 during mid-day trading on Thursday, hitting C$0.30. The company's stock had a trading volume of 88,400 shares, compared to its average volume of 25,667. LXRandCo has a 52-week low of C$0.29 and a 52-week high of C$8.00.
About LXRandCo
LXRandCo, Inc operates as an omni-channel retailer of branded vintage luxury handbags and accessories. The company is involved in the sale of its products through a retail network of stores located in department stores in Canada, the United States, and Europe; wholesale operations primarily in the United States; and its own e-commerce Website.
Read More: Outstanding Shares, Buying and Selling Stocks
Receive News & Ratings for LXRandCo Daily - Enter your email address below to receive a concise daily summary of the latest news and analysts' ratings for LXRandCo and related companies with MarketBeat.com's FREE daily email newsletter.