Hexindai (HX) Set to Announce Quarterly Earnings on Tuesday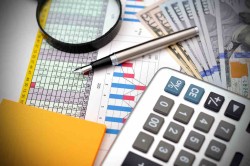 Hexindai (NASDAQ:HX) is set to announce its earnings results before the market opens on Tuesday, September 25th.
Hexindai (NASDAQ:HX) last released its quarterly earnings results on Friday, June 15th. The company reported $0.32 earnings per share for the quarter, topping the consensus estimate of $0.29 by $0.03. The company had revenue of $27.61 million during the quarter. Hexindai had a return on equity of 66.29% and a net margin of 61.05%.
Hexindai stock opened at $7.88 on Tuesday. The firm has a market cap of $382.23 million and a price-to-earnings ratio of 5.90. Hexindai has a fifty-two week low of $7.00 and a fifty-two week high of $17.00.
About Hexindai
Hexindai Inc, through its subsidiaries, operates an online consumer lending marketplace connecting borrowers and investors in the People's Republic of China. The company was founded in 2013 and is headquartered in Beijing, China.
Featured Article: What is a closed-end mutual fund (CEF)?

Receive News & Ratings for Hexindai Daily - Enter your email address below to receive a concise daily summary of the latest news and analysts' ratings for Hexindai and related companies with MarketBeat.com's FREE daily email newsletter.