Chaparral Energy (CHAP) Coverage Initiated at Stifel Nicolaus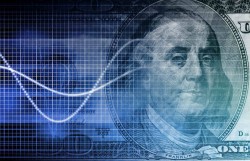 Stifel Nicolaus began coverage on shares of Chaparral Energy (NYSE:CHAP) in a research report issued on Thursday, The Fly reports. The firm set a "buy" rating on the stock.
Separately, Zacks Investment Research cut shares of Chaparral Energy from a "buy" rating to a "hold" rating in a research note on Tuesday, September 18th.
Shares of CHAP stock opened at $16.98 on Thursday. Chaparral Energy has a 1 year low of $15.55 and a 1 year high of $25.85. The company has a debt-to-equity ratio of 0.38, a current ratio of 0.95 and a quick ratio of 0.91.
Chaparral Energy (NYSE:CHAP) last released its earnings results on Tuesday, August 14th. The company reported $0.11 earnings per share for the quarter, beating analysts' consensus estimates of $0.09 by $0.02. Chaparral Energy had a negative net margin of 58.62% and a negative return on equity of 13.28%. The company had revenue of $58.43 million for the quarter, compared to analysts' expectations of $57.63 million. As a group, analysts forecast that Chaparral Energy will post 0.39 EPS for the current fiscal year.
In other news, CEO Kermit Earl Reynolds bought 5,900 shares of the stock in a transaction that occurred on Friday, August 17th. The shares were bought at an average price of $16.03 per share, for a total transaction of $94,577.00. The acquisition was disclosed in a legal filing with the SEC, which is accessible through this link.
About Chaparral Energy
Chaparral Energy, Inc engages in the acquisition, exploration, development, production, and operation of onshore oil and natural gas properties primarily in Oklahoma, the United States. The company sells crude oil, natural gas, and natural gas liquids primarily to refineries and gas processing plant.
Featured Story: How Important is Technical Analysis of Stocks

Receive News & Ratings for Chaparral Energy Daily - Enter your email address below to receive a concise daily summary of the latest news and analysts' ratings for Chaparral Energy and related companies with MarketBeat.com's FREE daily email newsletter.