Idaho Independent Bank (IIBK) Issues Earnings Results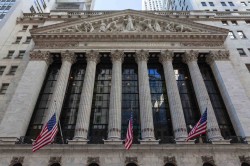 Idaho Independent Bank (OTCMKTS:IIBK) released its quarterly earnings results on Friday. The company reported $0.29 EPS for the quarter, Bloomberg Earnings reports.
Shares of OTCMKTS IIBK opened at $21.00 on Friday. The firm has a market capitalization of $94.08 million, a PE ratio of 19.22 and a beta of 0.06. Idaho Independent Bank has a 12-month low of $11.05 and a 12-month high of $21.72.
Idaho Independent Bank Company Profile
Idaho Independent Bank, a state-chartered bank, provides commercial banking services to individual and business customers in Idaho. The company offers checking and savings accounts, certificates of deposit, and individual retirement accounts, as well as credit and debit cards; and loans comprising home mortgage loans, construction loans, home equity lines of credit, auto loans, personal lines of credit, business term loans, operating lines of credit, commercial real estate loans, secured personal loans, and small business loans.
See Also: Book Value Of Equity Per Share – BVPS Explained

Receive News & Ratings for Idaho Independent Bank Daily - Enter your email address below to receive a concise daily summary of the latest news and analysts' ratings for Idaho Independent Bank and related companies with MarketBeat.com's FREE daily email newsletter.