Traders Sell IQ Enhanced Core Bond U.S. ETF (AGGE) on Strength (AGGE)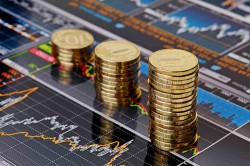 Investors sold shares of IQ Enhanced Core Bond U.S. ETF (NYSEARCA:AGGE) on strength during trading hours on Thursday. $0.02 million flowed into the stock on the tick-up and $25.35 million flowed out of the stock on the tick-down, for a money net flow of $25.33 million out of the stock. Of all stocks tracked, IQ Enhanced Core Bond U.S. ETF had the 0th highest net out-flow for the day. IQ Enhanced Core Bond U.S. ETF traded up $0.05 for the day and closed at $18.43
The company also recently disclosed a monthly dividend, which was paid on Monday, September 17th. Stockholders of record on Wednesday, September 12th were given a $0.0353 dividend. This represents a $0.42 dividend on an annualized basis and a dividend yield of 2.30%. The ex-dividend date was Tuesday, September 11th.
Featured Article: Fundamental Analysis and Choosing Stocks
Receive News & Ratings for IQ Enhanced Core Bond U.S. ETF Daily - Enter your email address below to receive a concise daily summary of the latest news and analysts' ratings for IQ Enhanced Core Bond U.S. ETF and related companies with MarketBeat.com's FREE daily email newsletter.