Mirasol Resources Ltd. (MRZ) Insider Buys C$18,000.00 in Stock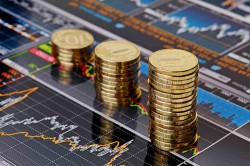 Mirasol Resources Ltd. (CVE:MRZ) insider Jonathan Rosset acquired 15,000 shares of the business's stock in a transaction that occurred on Friday, October 19th. The stock was purchased at an average price of C$1.20 per share, for a total transaction of C$18,000.00.
MRZ stock opened at C$1.23 on Monday. Mirasol Resources Ltd. has a 12-month low of C$1.17 and a 12-month high of C$2.60.
Mirasol Resources Company Profile
Mirasol Resources Ltd. focuses on the discovery and exploration of precious metal and copper deposit properties primarily in Chile and Argentina. It explores for gold, silver, and copper deposits. The company holds 100% interests in the Gorbea projects comprising nine claim blocks covering approximately 23,084 hectares located in northern Chile; the Altazor project covering approximately 22,860 hectares; the Rubi property totaling approximately 25,980 hectares located in Northern Chile; and Odin project, which covers 5,667 hectares in Chile.
Further Reading: Google Finance
Receive News & Ratings for Mirasol Resources Daily - Enter your email address below to receive a concise daily summary of the latest news and analysts' ratings for Mirasol Resources and related companies with MarketBeat.com's FREE daily email newsletter.