Greif (GEF.B) Upgraded at ValuEngine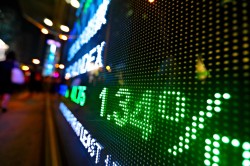 ValuEngine upgraded shares of Greif (NYSE:GEF.B) from a sell rating to a hold rating in a research note issued to investors on Wednesday morning.
GEF.B traded down $1.83 during midday trading on Wednesday, reaching $51.17. The company's stock had a trading volume of 3,621 shares, compared to its average volume of 6,690. The firm has a market capitalization of $2.51 billion, a P/E ratio of 13.27 and a beta of 1.14. The company has a quick ratio of 1.09, a current ratio of 1.58 and a debt-to-equity ratio of 0.88. Greif has a twelve month low of $48.00 and a twelve month high of $71.95.
Greif (NYSE:GEF.B) last released its earnings results on Wednesday, August 29th. The industrial products company reported $1.72 earnings per share (EPS) for the quarter. The firm had revenue of $1.01 billion for the quarter. Greif had a return on equity of 17.84% and a net margin of 5.26%.
Greif Company Profile
Greif, Inc is a producer of industrial packaging products and services. The Company's segments are Rigid Industrial Packaging & Services; Paper Packaging & Services; Flexible Products & Services, and Land Management. The Rigid Industrial Packaging & Services segment is engaged in the production and sale of rigid industrial packaging products, and services, such as container life cycle management, filling, logistics, warehousing and other packaging services.
Read More: Dividend Aristocrat Index
To view ValuEngine's full report, visit ValuEngine's official website.
Receive News & Ratings for Greif Daily - Enter your email address below to receive a concise daily summary of the latest news and analysts' ratings for Greif and related companies with MarketBeat.com's FREE daily email newsletter.