Weidai Ltd. Prices IPO at $9.00-$11.00 Per Share (WEI)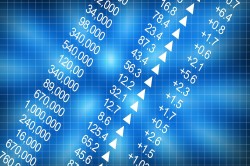 Weidai Ltd. (WEI) plans to raise $45 million in an initial public offering (IPO) on Thursday, November 15th, IPO Scoop reports. The company will be issuing 4,500,000 shares at a price of $9.00-$11.00 per share.
In the last twelve months, Weidai Ltd. generated $417.3 million in revenue and $74.4 million in net income. The company has a market cap of $699.9 million.
Morgan Stanley and Citigroup served as the underwriters for the IPO and AMTD was co-manager.
Weidai Ltd. provided the following description of their company for its IPO: " We are the largest auto-backed financing solution provider in China in terms of loan volume in each of 2015, 2016 and 2017, with a market share of approximately 35% in 2017, according to the Oliver Wyman Report. Our platform connects borrowers, the majority of which are small and micro enterprise owners, with both online investors and institutional funding partners. Established in 2011 by a group of entrepreneurs with backgrounds in small and micro enterprises, we are dedicated to providing small and micro enterprise owners with accessible credit. ".
Weidai Ltd. was founded in 2011 and has 10794 employees. The company is located at 50/F, West Building, Fortune Finance Center, No. 33 Jiefang East Road, Jianggan District, Hangzhou, Zhejiang Province, People's Republic of China and can be reached via phone at +86-571-5812-3844 or on the web at http://www.weidai.com.cn.
Receive News & Ratings for Weidai Ltd. Daily - Enter your email address below to receive a concise daily summary of the latest news and analysts' ratings for Weidai Ltd. and related companies with MarketBeat.com's FREE daily email newsletter.