Distinct Infrastructure Group (DUG) Price Target Lowered to C$0.20 at Canaccord Genuity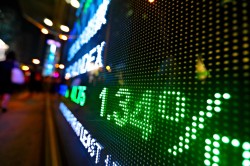 Distinct Infrastructure Group (CVE:DUG) had its price objective trimmed by Canaccord Genuity from C$0.60 to C$0.20 in a research report sent to investors on Monday morning.
Several other equities analysts have also recently issued reports on the stock. Industrial Alliance Securities lowered their target price on shares of Distinct Infrastructure Group from C$1.75 to C$1.25 in a research note on Thursday, September 13th. Raymond James lowered their target price on shares of Distinct Infrastructure Group from C$1.60 to C$1.20 and set an outperform rating on the stock in a research note on Wednesday, August 29th.
DUG opened at C$0.31 on Monday. The company has a current ratio of 4.21, a quick ratio of 3.91 and a debt-to-equity ratio of 267.39. Distinct Infrastructure Group has a 52-week low of C$0.27 and a 52-week high of C$1.60.
About Distinct Infrastructure Group
Distinct Infrastructure Group Inc, through its subsidiaries, operates as a design, engineering, construction, services, and maintenance company in Canada. The company offers technical services and maintenance, underground and aerial civil construction, third party material management, and hydro-excavation services to the utilities and telecommunications sectors, as well as to governments.
Featured Article: What impact do institutional investors have on markets?
Receive News & Ratings for Distinct Infrastructure Group Daily - Enter your email address below to receive a concise daily summary of the latest news and analysts' ratings for Distinct Infrastructure Group and related companies with MarketBeat.com's FREE daily email newsletter.