Ronald O. Perelman Purchases 815,217 Shares of vTv Therapeutics Inc (VTVT) Stock
vTv Therapeutics Inc (NASDAQ:VTVT) major shareholder Ronald O. Perelman bought 815,217 shares of the company's stock in a transaction dated Wednesday, January 16th. The shares were acquired at an average price of $1.84 per share, for a total transaction of $1,499,999.28. The purchase was disclosed in a document filed with the SEC, which is available at the SEC website. Major shareholders that own more than 10% of a company's stock are required to disclose their transactions with the SEC.
Shares of vTv Therapeutics stock opened at $2.67 on Friday. The stock has a market capitalization of $110.42 million, a P/E ratio of -1.60 and a beta of -4.18. vTv Therapeutics Inc has a 1 year low of $0.65 and a 1 year high of $8.40.
vTv Therapeutics (NASDAQ:VTVT) last announced its quarterly earnings results on Thursday, November 8th. The biotechnology company reported ($0.06) earnings per share (EPS) for the quarter, topping the Zacks' consensus estimate of ($0.12) by $0.06. The firm had revenue of $3.38 million during the quarter, compared to the consensus estimate of $2.06 million. On average, analysts expect that vTv Therapeutics Inc will post -0.73 earnings per share for the current year.
Separately,
Zacks Investment Research
cut shares of vTv Therapeutics from a "buy" rating to a "hold" rating and set a $2.75 target price on the stock. in a report on Saturday. Seven research analysts have rated the stock with a hold rating, vTv Therapeutics currently has an average rating of "Hold" and a consensus target price of $13.15.
WARNING: "Ronald O. Perelman Purchases 815,217 Shares of vTv Therapeutics Inc (VTVT) Stock" was first posted by TheOlympiaReport and is the sole property of of TheOlympiaReport. If you are reading this news story on another website, it was illegally stolen and reposted in violation of US and international copyright laws. The legal version of this news story can be accessed at https://theolympiareport.com/2019/01/20/ronald-o-perelman-purchases-815217-shares-of-vtv-therapeutics-inc-vtvt-stock-2.html.
vTv Therapeutics Company Profile
vTv Therapeutics Inc, a clinical-stage biopharmaceutical company, discovers, develops, and sells orally administered small molecule drug candidates worldwide. The company's drug candidates comprise azeliragon (TTP488), an orally administered, small molecule antagonist targeting the receptor for advanced glycation endproducts, which is in Phase III clinical trials for the treatment of Alzheimer's disease.
Read More: Trading Ex-Dividend Strategy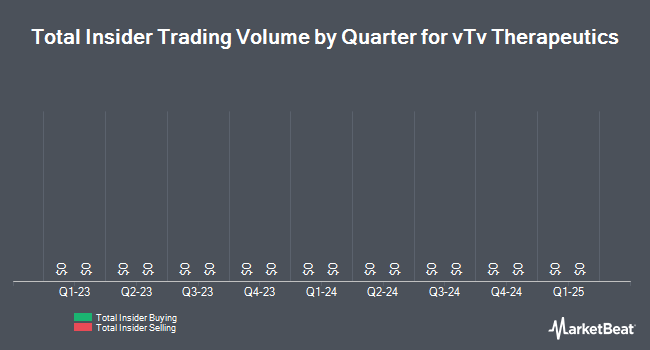 Receive News & Ratings for vTv Therapeutics Daily - Enter your email address below to receive a concise daily summary of the latest news and analysts' ratings for vTv Therapeutics and related companies with MarketBeat.com's FREE daily email newsletter.