StarTek, Inc. (SRT) Holdings Cut by Millennium Management LLC
May 16th, 2019 -
Comments Off

on StarTek, Inc. (SRT) Holdings Cut by Millennium Management LLC
-
Filed Under
- by
Mark James
Millennium Management LLC trimmed its stake in shares of StarTek, Inc. (NYSE:SRT) by 56.3% during the 4th quarter, according to the company in its most recent Form 13F filing with the Securities & Exchange Commission. The institutional investor owned 24,303 shares of the business services provider's stock after selling 31,257 shares during the period. Millennium Management LLC's holdings in StarTek were worth $162,000 at the end of the most recent quarter.
Separately, BlackRock Inc. lifted its holdings in StarTek by 0.4% during the fourth quarter. BlackRock Inc. now owns 393,187 shares of the business services provider's stock valued at $2,614,000 after purchasing an additional 1,595 shares in the last quarter. 10.34% of the stock is owned by institutional investors and hedge funds.
NYSE:SRT opened at $7.66 on Thursday. The company has a current ratio of 1.33, a quick ratio of 1.33 and a debt-to-equity ratio of 0.55. StarTek, Inc. has a twelve month low of $5.26 and a twelve month high of $8.22.
StarTek (NYSE:SRT) last posted its quarterly earnings results on Wednesday, May 8th. The business services provider reported ($0.09) earnings per share for the quarter, missing the Thomson Reuters' consensus estimate of ($0.05) by ($0.04). The business had revenue of $161.14 million during the quarter. StarTek had a negative return on equity of 8.86% and a negative net margin of 5.21%.
SRT has been the topic of several research reports. ValuEngine downgraded shares of StarTek from a "buy" rating to a "hold" rating in a research note on Monday, February 4th. Zacks Investment Research downgraded shares of StarTek from a "hold" rating to a "sell" rating in a research note on Friday, May 10th.
In other news, COO Peter F. Martino sold 5,000 shares of the firm's stock in a transaction dated Friday, March 15th. The shares were sold at an average price of $7.41, for a total value of $37,050.00. The transaction was disclosed in a filing with the SEC, which is available through this link. Company insiders own 0.92% of the company's stock.
COPYRIGHT VIOLATION NOTICE: This report was originally reported by TheOlympiaReport and is the property of of TheOlympiaReport. If you are viewing this report on another publication, it was illegally stolen and republished in violation of international copyright & trademark law. The correct version of this report can be viewed at https://theolympiareport.com/2019/05/16/startek-inc-srt-holdings-cut-by-millennium-management-llc.html.
StarTek Company Profile
StarTek, Inc operates as a business process outsourcing company that provides omnichannel customer interactions and technology back-office support solutions. It primarily offers customer engagement consulting, omnichannel engagement, social media, customer intelligence analytics, scientific research, back office, and receivables management services under the Startek and Aegis brands.
Featured Story: Return On Assets
Want to see what other hedge funds are holding SRT? Visit HoldingsChannel.com to get the latest 13F filings and insider trades for StarTek, Inc. (NYSE:SRT).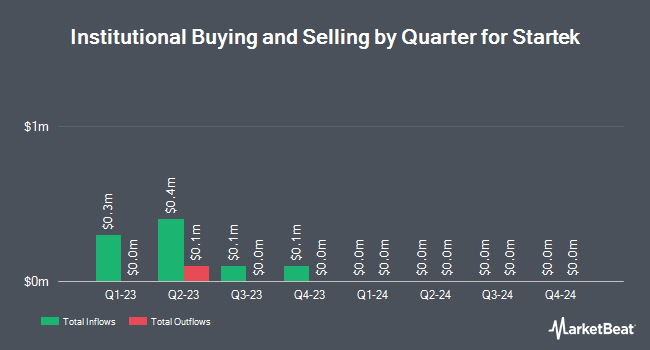 Receive News & Ratings for StarTek Daily - Enter your email address below to receive a concise daily summary of the latest news and analysts' ratings for StarTek and related companies with MarketBeat.com's FREE daily email newsletter.