David Christopher Dollar Sells 685 Shares of Covetrus Inc (CVET) Stock
May 24th, 2019 -
Comments Off

on David Christopher Dollar Sells 685 Shares of Covetrus Inc (CVET) Stock
-
Filed Under
- by
Daniel Rudford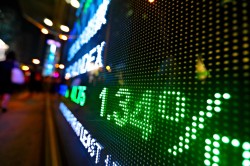 Covetrus Inc (NASDAQ:CVET) insider David Christopher Dollar sold 685 shares of the company's stock in a transaction dated Tuesday, May 21st. The stock was sold at an average price of $28.33, for a total value of $19,406.05. The transaction was disclosed in a filing with the SEC, which is available at this hyperlink.
Shares of CVET traded up $0.27 during mid-day trading on Friday, reaching $26.10. The company had a trading volume of 90,907 shares, compared to its average volume of 1,541,107. Covetrus Inc has a twelve month low of $25.68 and a twelve month high of $43.83. The company has a debt-to-equity ratio of 0.51, a current ratio of 1.82 and a quick ratio of 0.93.
Covetrus (NASDAQ:CVET) last issued its earnings results on Wednesday, May 15th. The company reported $0.14 earnings per share (EPS) for the quarter, missing the Zacks' consensus estimate of $0.17 by ($0.03). The firm had revenue of $941.00 million during the quarter, compared to analyst estimates of $993.41 million. During the same period in the previous year, the firm posted $0.18 earnings per share. The company's quarterly revenue was down .6% compared to the same quarter last year. As a group, research analysts forecast that Covetrus Inc will post 0.63 earnings per share for the current year.
CVET has been the subject of several recent analyst reports. William Blair initiated coverage on Covetrus in a research note on Tuesday, February 12th. They set an "outperform" rating for the company. Raymond James initiated coverage on Covetrus in a research report on Wednesday, February 27th. They issued an "outperform" rating and a $45.00 price objective for the company. Svb Leerink reiterated an "outperform" rating on shares of Covetrus in a research report on Wednesday, March 20th. Credit Suisse Group initiated coverage on Covetrus in a research report on Thursday, April 4th. They issued a "neutral" rating and a $35.00 price objective for the company. Finally,
Zacks Investment Research
downgraded Covetrus from a "hold" rating to a "sell" rating in a research report on Friday, April 19th. One equities research analyst has rated the stock with a sell rating, four have issued a hold rating and three have issued a buy rating to the company's stock. Covetrus presently has a consensus rating of "Hold" and a consensus target price of $36.67.
COPYRIGHT VIOLATION NOTICE: "David Christopher Dollar Sells 685 Shares of Covetrus Inc (CVET) Stock" was originally published by TheOlympiaReport and is owned by of TheOlympiaReport. If you are accessing this piece of content on another publication, it was stolen and reposted in violation of US & international trademark and copyright laws. The original version of this piece of content can be viewed at https://theolympiareport.com/2019/05/24/david-christopher-dollar-sells-685-shares-of-covetrus-inc-cvet-stock.html.
About Covetrus
Covetrus, Inc engages in developing technologies and services for animal health industry. It also provides products, software, and services to help drive improved patient health, strong client relationships, and successful financial outcomes for veterinary professionals. The company was founded on April 13, 2018 and is headquartered in Melville, NY.
Further Reading: How to trade on quiet period expirations
Receive News & Ratings for Covetrus Daily - Enter your email address below to receive a concise daily summary of the latest news and analysts' ratings for Covetrus and related companies with MarketBeat.com's FREE daily email newsletter.