Global Self Storage Inc (NASDAQ:SELF) Sees Large Increase in Short Interest
September 13th, 2019 -
Comments Off

on Global Self Storage Inc (NASDAQ:SELF) Sees Large Increase in Short Interest
-
Filed Under
- by
Daniel Rudford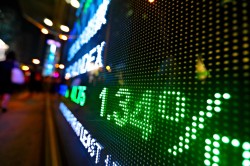 Global Self Storage Inc (NASDAQ:SELF) was the target of a significant increase in short interest in the month of August. As of August 31st, there was short interest totalling 11,500 shares, an increase of 64.3% from the July 31st total of 7,000 shares. Based on an average trading volume of 31,300 shares, the days-to-cover ratio is currently 0.4 days. Approximately 0.2% of the company's shares are short sold.
An institutional investor recently raised its position in Global Self Storage stock. Morgan Stanley grew its position in Global Self Storage Inc (NASDAQ:SELF) by 185.1% during the 2nd quarter, according to the company in its most recent disclosure with the Securities and Exchange Commission. The firm owned 8,139 shares of the financial services provider's stock after acquiring an additional 5,284 shares during the quarter. Morgan Stanley owned about 0.11% of Global Self Storage worth $31,000 at the end of the most recent reporting period. Institutional investors own 13.07% of the company's stock.
Shares of SELF traded up $0.03 during midday trading on Friday, hitting $4.91. The stock had a trading volume of 1,399 shares, compared to its average volume of 34,480. Global Self Storage has a 1 year low of $3.65 and a 1 year high of $4.95. The firm has a market cap of $37.72 million, a PE ratio of 18.77 and a beta of 0.62. The stock's 50 day moving average is $4.36 and its 200 day moving average is $3.98.
The company also recently announced a quarterly dividend, which will be paid on Monday, September 30th. Stockholders of record on Tuesday, September 17th will be paid a $0.065 dividend. This represents a $0.26 annualized dividend and a dividend yield of 5.30%. The ex-dividend date of this dividend is Monday, September 16th.
Global Self Storage Company Profile
Global Self Storage, Inc is a self-administered and self-managed REIT that owns, operates, manages, acquires, develops and redevelops self storage properties in the United States. The Company's self storage properties are designed to offer affordable, easily accessible and secure storage space for residential and commercial customers.
Featured Story: What is a SEC Filing?
Receive News & Ratings for Global Self Storage Daily - Enter your email address below to receive a concise daily summary of the latest news and analysts' ratings for Global Self Storage and related companies with MarketBeat.com's FREE daily email newsletter.