L Brands (NYSE:LB) Updates Q4 Earnings Guidance
November 20th, 2019 -
Comments Off

on L Brands (NYSE:LB) Updates Q4 Earnings Guidance
-
Filed Under
- by
Donna Brown
L Brands (NYSE:LB) issued an update on its fourth quarter earnings guidance on Wednesday morning. The company provided earnings per share guidance of $2.00 for the period, compared to the Thomson Reuters consensus earnings per share estimate of $1.98.
Several research analysts have commented on the stock. Citigroup dropped their price objective on shares of L Brands from $27.00 to $21.00 and set a neutral rating for the company in a report on Friday, August 23rd. UBS Group dropped their price target on L Brands from $19.00 to $18.00 and set a neutral rating for the company in a research report on Tuesday, November 12th. Royal Bank of Canada cut shares of L Brands from an outperform rating to a sector perform rating and cut their price objective for the company from $30.00 to $22.00 in a research report on Friday, August 23rd. DA Davidson set a $20.00 price target on shares of L Brands and gave the stock a hold rating in a research note on Friday, August 23rd. Finally, Sanford C. Bernstein reiterated a market perform rating and set a $21.00 price target (down from $30.00) on shares of L Brands in a report on Friday, August 23rd. Five equities research analysts have rated the stock with a sell rating, sixteen have issued a hold rating and five have assigned a buy rating to the company. The company has an average rating of Hold and a consensus target price of $24.35.
LB traded down $1.29 on Wednesday, reaching $15.89. 17,117,278 shares of the company traded hands, compared to its average volume of 5,122,589. The company has a market cap of $4.99 billion, a P/E ratio of 5.63, a price-to-earnings-growth ratio of 0.66 and a beta of 0.77. L Brands has a one year low of $15.80 and a one year high of $34.89. The firm has a fifty day simple moving average of $17.64 and a two-hundred day simple moving average of $21.30.
L Brands (NYSE:LB) last issued its earnings results on Wednesday, August 21st. The specialty retailer reported $0.24 EPS for the quarter, topping the Zacks' consensus estimate of $0.19 by $0.05. L Brands had a net margin of 4.37% and a negative return on equity of 74.73%. The business had revenue of $2.90 billion for the quarter, compared to the consensus estimate of $2.95 billion. During the same period in the prior year, the firm earned $0.36 EPS. The company's revenue for the quarter was down 2.7% compared to the same quarter last year. Equities research analysts expect that L Brands will post 2.38 earnings per share for the current year.
The company also recently declared a dividend, which will be paid on Friday, December 6th. Investors of record on Friday, November 22nd will be issued a $0.30 dividend. The ex-dividend date of this dividend is Thursday, November 21st. L Brands's payout ratio is 42.55%.
L Brands Company Profile
L Brands, Inc operates as a specialty retailer of women's intimate and other apparel, beauty and personal care products, home fragrance products, and accessories. The company operates in three segments: Victoria's Secret, Bath & Body Works, and Victoria's Secret and Bath & Body Works International.
Recommended Story: How Investors Can Profit from Options Trading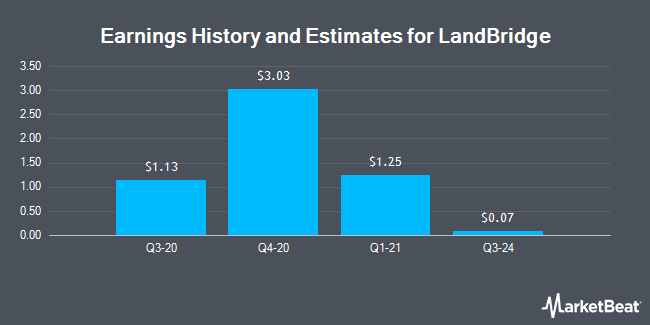 Receive News & Ratings for L Brands Daily - Enter your email address below to receive a concise daily summary of the latest news and analysts' ratings for L Brands and related companies with MarketBeat.com's FREE daily email newsletter.